Your Family holiday this Christmas season is fast approaching. Probably you would have bought a set of new luggage, and latest travel gad-jets. All set to catch your flight, but you still have one final problem to solve. Should you go to Luton Airport Parking and Park your vehicle in the Short stay or long stay car park? It sounds like the best solution isn't it? Think again. Explore the other transport options available.  You to make it to your flight on time without burning whole in your pocket.
LUTON AIRPORT CARPARKING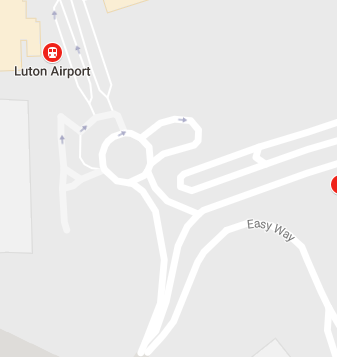 Let's begin with the obvious. Aren't you  happy to load up the car with the new luggages, hit the M1 or M25. Then park at Luton airport it self. Sounds easy enough! but where are you going to park? Short stay or long stay and where exactly.. If you choose the Long stay then you need to wait for the shuttle bus to take you to the arrival terminal. So Short stay it is! But are you qualified for the short stay? and are you ready to pay £ 49 for each day?  Ok then Long stay it is! Free shuttle runs every 15 minutes and it take another 10 minutes to the terminal (depending on traffic) and £ 23 for each day! It is a bewildering selection.
The option that comes to mind when we think of Luton airport car parking is the long-stay option. Compare the per day charge you opted for the less price. However be prepared to drive around for ages looking for a vacant space. It could be very frustrating to haul your luggage to the shuttle in and out. You will ended up paying roughly £ 190 for a week. Parking closer to the terminal is easy as it's just few minutes walk to the check in desk. The price tag you are looking is approximately £ 390 per week. Phew!
PUBLIC TRANSPORT & OTHER OPTIONS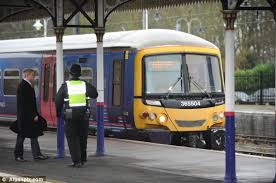 If you do not want to drive to the airport, well there are other options for that as well. A taxi from your home to Luton airport. You can prebook your taxi and for a family of 4 it will cost roughly £ 85 (one way) from Northamptonshire without any luggages. Price vary on the number of luggages you take. Alternatively, you could take an Uber. Every country it operates, they manage to acquire a large market share. But the longevity of the company is in question. Recently Uber lost the license to operate in London.
If taxi is out then you still let the train take the strain. You have to make to your local train station before enjoying the crowded trains. If you are lucky it will be a short walk if not its another taxi ride to your station. You may have to change trains and navigate platforms with luggage. Don't forget the stairs, escalators. You have to allow time for the shuttle bus transfer if you get down at Luton Airport Parkway. If not another taxi from your station to the airport.
LUTON AIRPORT PARKING WITH MERRY PARKING
As you can see, the above options are a perfect blend of high-costs or backbreaking luggage hauling. The alternative is driving your own car and choosing a car park with Merry Parking. We feature a range of affordable parking options that include many added benefits . Choose from Luton Premium Valet, or Terminal Parking – Luton, or Super Saver Luton where you drive in, hand the keys over at the terminal it self. Driver park it for you and bring the vehicle back to the terminal.. Our cheapest option which is the Super Saver – Luton is £ 34 for a week! Subscribe to our newsletter or be part of our member club. Either way you can save more. Not only we offer cheap airport parking at Luton. 
All Luton airport parking options come with the 24/7 staffed and security monitored facility which is open 365 days a year. No hauling luggage , no waiting for shuttle buses, no need to look for a parking space. Just drive to the terminal and walk to the checking counter.
So remove the hassle and stress from your holiday by choosing to park with Merry Parking!